Lighting
The transformative power of lighting cannot be underestimated whether for a sculpture, an oil painting or a decorative object. The correct lighting will enhance your artwork adding tone and depth, colours will glow and new details and texture will be seen.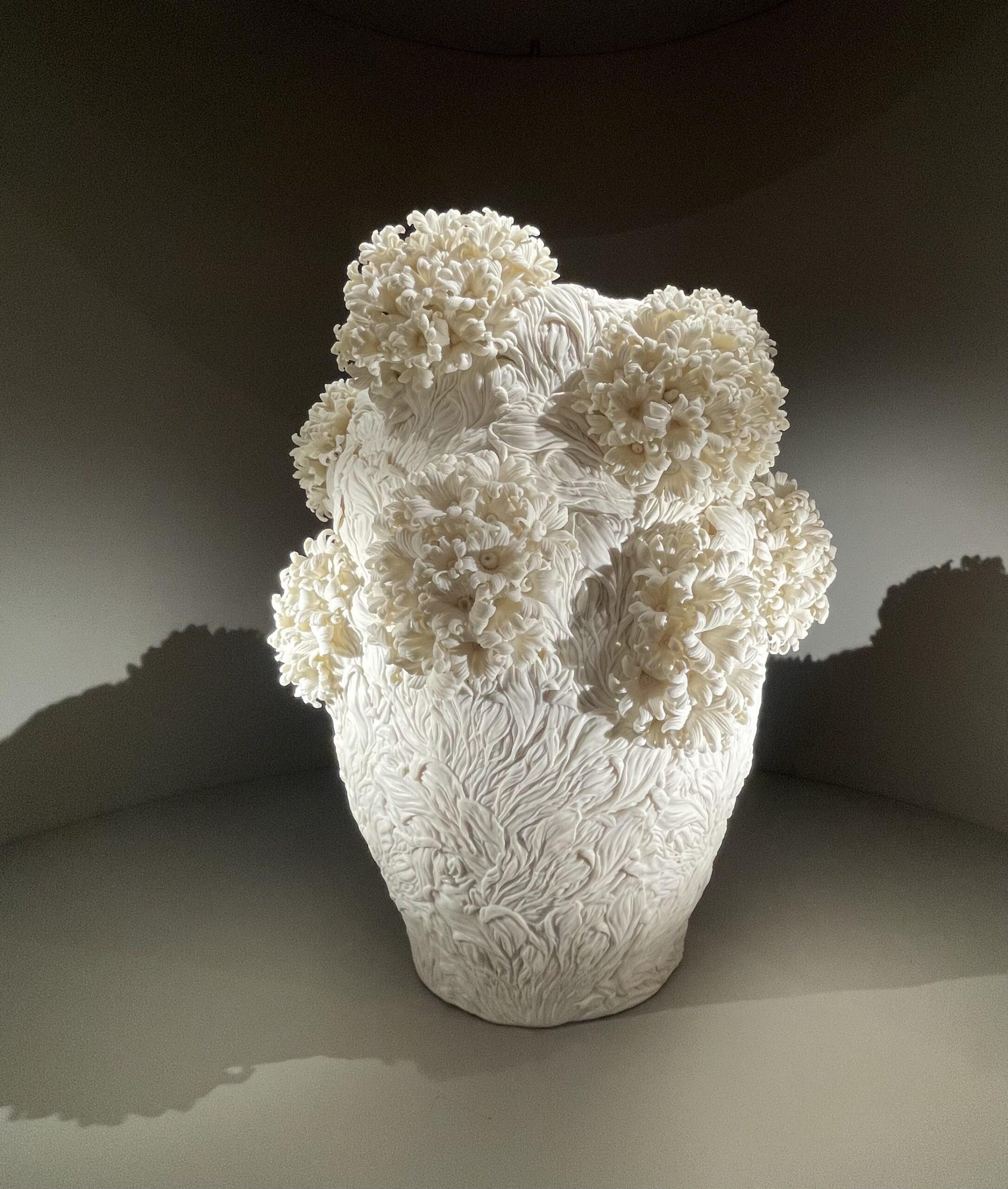 Dramatically lit ceramic vessel by Hitomi Hosono
Lighting is so often a secondary consideration; it is not uncommon for us to be appointed at the end of a project only to find that this has not been taken into considered at the beginning. If embarking on a new project, it is essential to think about how you might light your artwork in advance so the right lighting in is place. Different environments require a different approach, we can decide if lighting is best achieved through picture lights, concealed angled spotlights or gallery style lighting.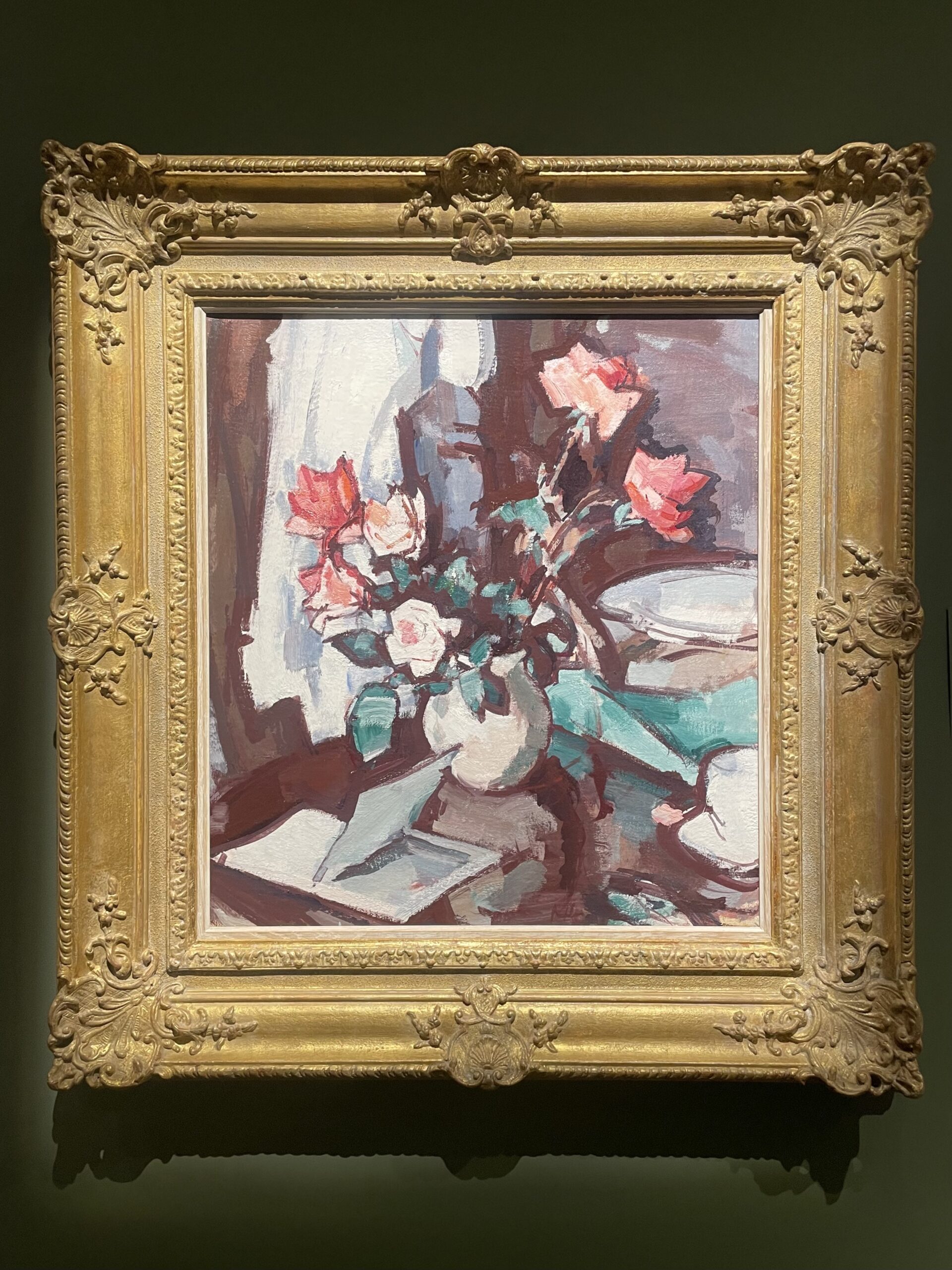 Samuel John Peploe lit with spot light with filter that focusses the light precisely to the edge of the frame so it glows on the wall.
We can provide picture lights in a variety of finishes, and these can be sprayed to match wall colours, we only use LED lights which produce no heat or UV damage to the artwork. We also work with top manufacturers and suppliers of award-winning spotlights which are so discrete in their design that they can be used in residential as well as commercial settings.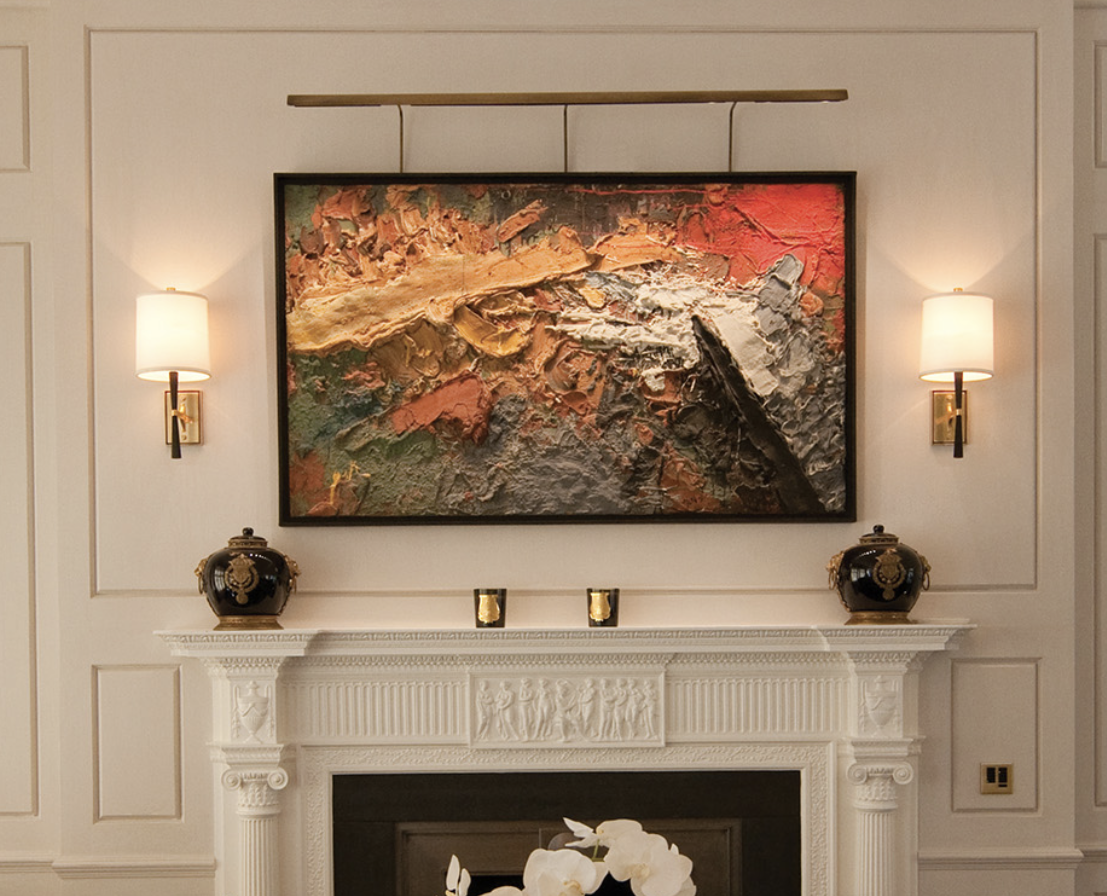 Picture light by specialists TM Lighting